BenQ X12000H 4K UHD LED Projector
Product Sent From Australia

Fast Free Australian Shipping

Local Australian Warranty

Secure Online Payment
True 4K UHD 8.3M Pixel Resolution
BenQ CinematicColor™ for Industry DCI-P3 Color Space
Exclusive Projector-Optimized HDR-PRO™ Technology
Main Specifications:
Native Resolution: UHD 3840 x 2160 16:9
Brightness: 2200 ANSI Lumens
Maximum Contrast: 50,000:1
Weight: 18.2kg
Fan Noise: 31 / 23db (eco)
Warranty: 2 Years
Lamp Warranty: 6months/750hrs
Lamp Life Up To: 20,000hrs
Features
All-Glass Optics
HDR10 Compatible
Rec. 709 Colour Calibration
Zoom: 1.5x
Pixel/Colour/Flesh Tone Enhancer
Vertical Lens Shift: ±65%,
Horizontal Lens Shift: ±27%
HDMI Inputs: 2
12 Volt Trigger
Luxurious True 4K HDR DCI-P3 Performance in Digital Home Cinema
For most cinema enthusiasts, optimal color performance and image quality are essential to a satisfactory viewing experience. To create the same awe-inspiring effect for users, BenQ's DLP true 4K HDR Home Cinema projectors deliver ultra-impressive images through the exclusive CimenaticColor™ technology, which utilizes optimal colors to achieve super wide DCI-P3 color space and contrast quality with over 8.3 million razor-sharp pixels, facilitating an unforgettable viewing experience that guarantees to leave strong impressions on audiences.
Theater-Like Image Quality
4K UHD True 8.3 Million Pixel Perfection
X12000H utilizes DLP 4K UHD DMD's 4.15 million micromirrors and the fast switching speed as well as the advanced image processing capability of the DLP 4K UHD chipset to achieve CTA's 4K UHD specification, delivering a 3840x2160 resolution with 8.3 million distinct pixels for each frame. With a resolution that's four times higher than Full HD 1080p, 4K UHD reduces pixel blur for awe-inspiring clarity and crisply defined fine details.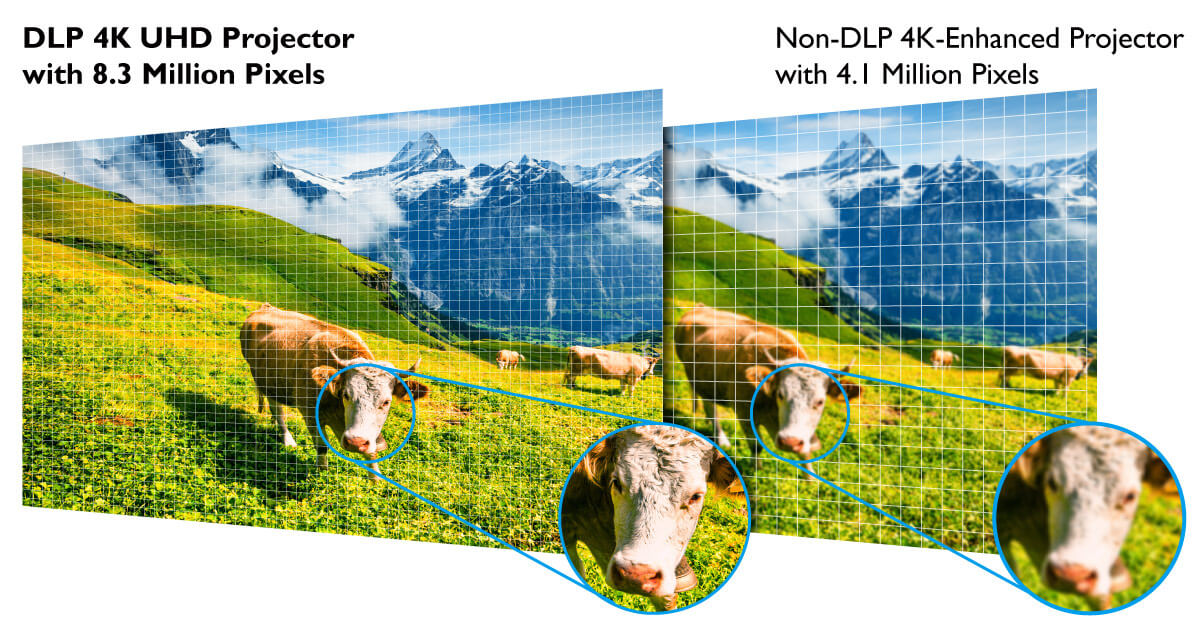 Class-Leading Lens Architecture
High Precision 14-Element 6-Group Lens Array Guarantees Stable Image Quality
The super-high resolution 14-element lens array is structured into six groups with a metal barrel and cell framework, far outshining 1080p projector technology with greater light penetration for long-lasting 4K intensity and heart-stopping color performance, clarity, as well as sharpness across the entire screen.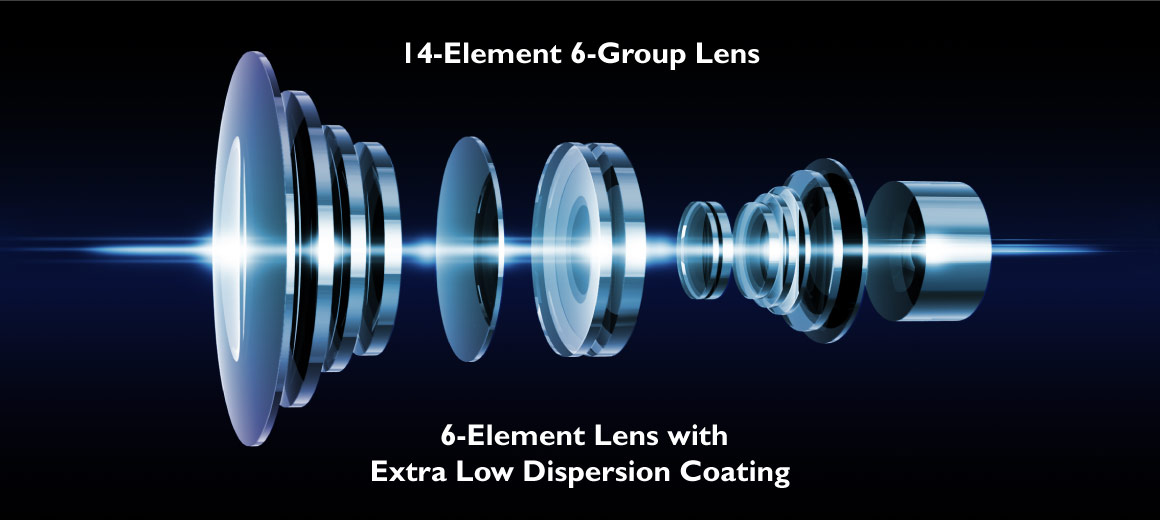 Hyper-Realistic Video Quality with HDR-PRO™
HDR-PROTM , as BenQ's exclusive projector-optimized HDR technology, supercharged by both HDR10 and HLG support and equipped with BenQ's exclusive Auto HDR Color Rendition and Cinema-Optimized technology, offers greater brightness, contrast range, and image optimization in a single step, bringing out every detail in 4K video content for superior cinematic enjoyment.
BenQ CinematicColor™ Technology

CinematicColor™ for Colors as Directors Envisioned
CinematicColor™ technology utilizes optimal colors to bring out accurate and enhanced images. CinematicColor's super wide DCI-P3 color space (covering far greater visible spectrum than Rec. 709), high native ANSI contrast ratio and ISFccc certified calibration ensure incredible image performances and deliver detailed, sharp and crisp visuals to accompany your home cinema enjoyment.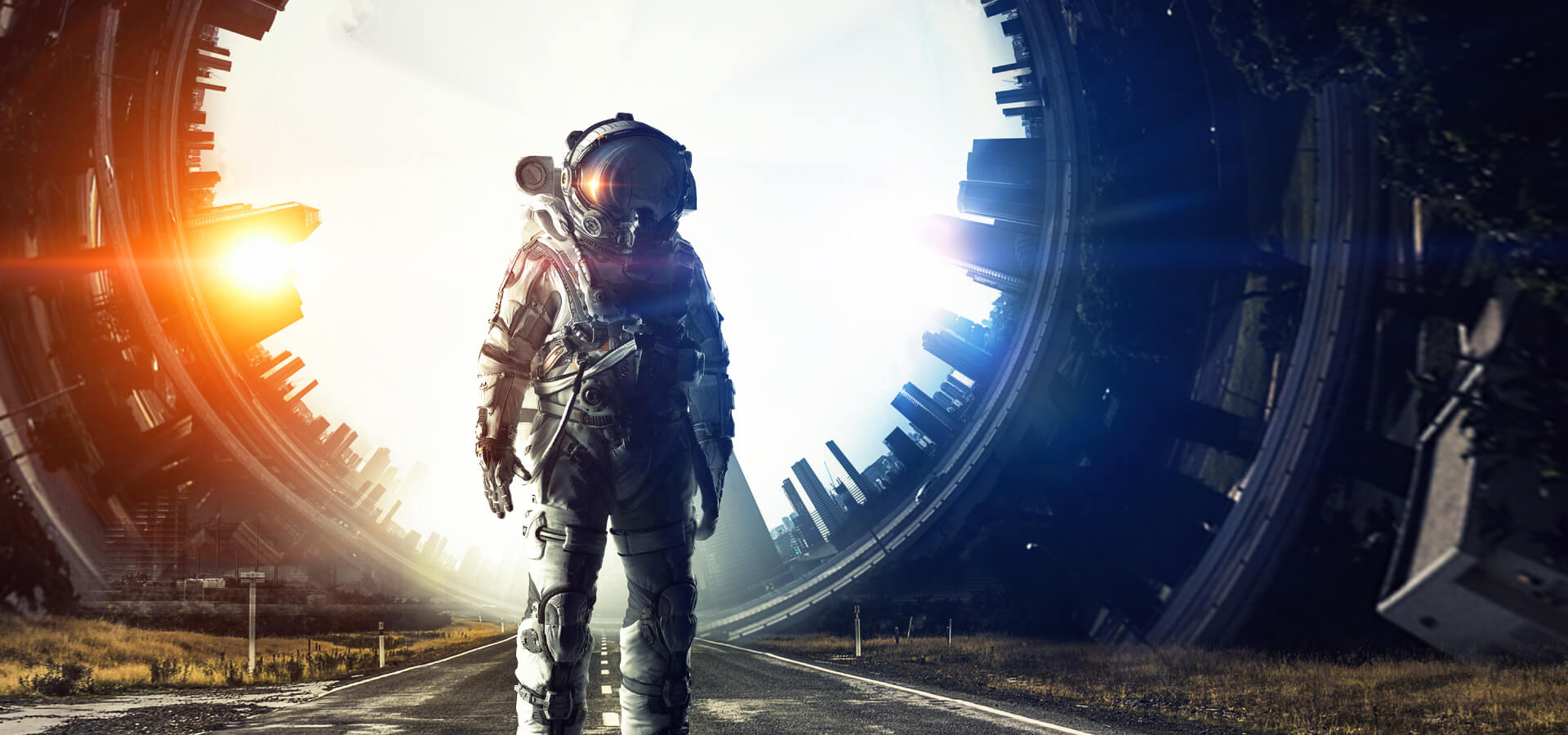 CinematicColor™ for Colors as Directors Envisioned
DCI-P3 Color Rivaling Digital Cinemas
X12000H combines ColorSpark HLD LEDs and proprietary BenQ CinematicColor™ Technology to reach American film industry's super wide DCI-P3 color space, covering far greater visible spectrum than Rec. 709. With DCI-P3, X12000H perfectly reproduces authentic cinematic quality with both high brightness and precise color accuracy as how the directors have originally envisioned.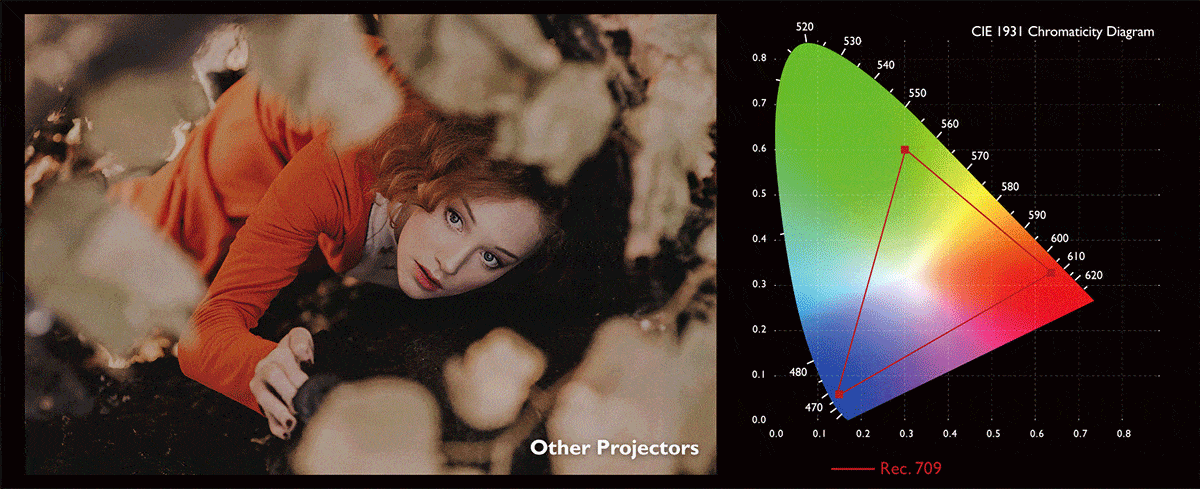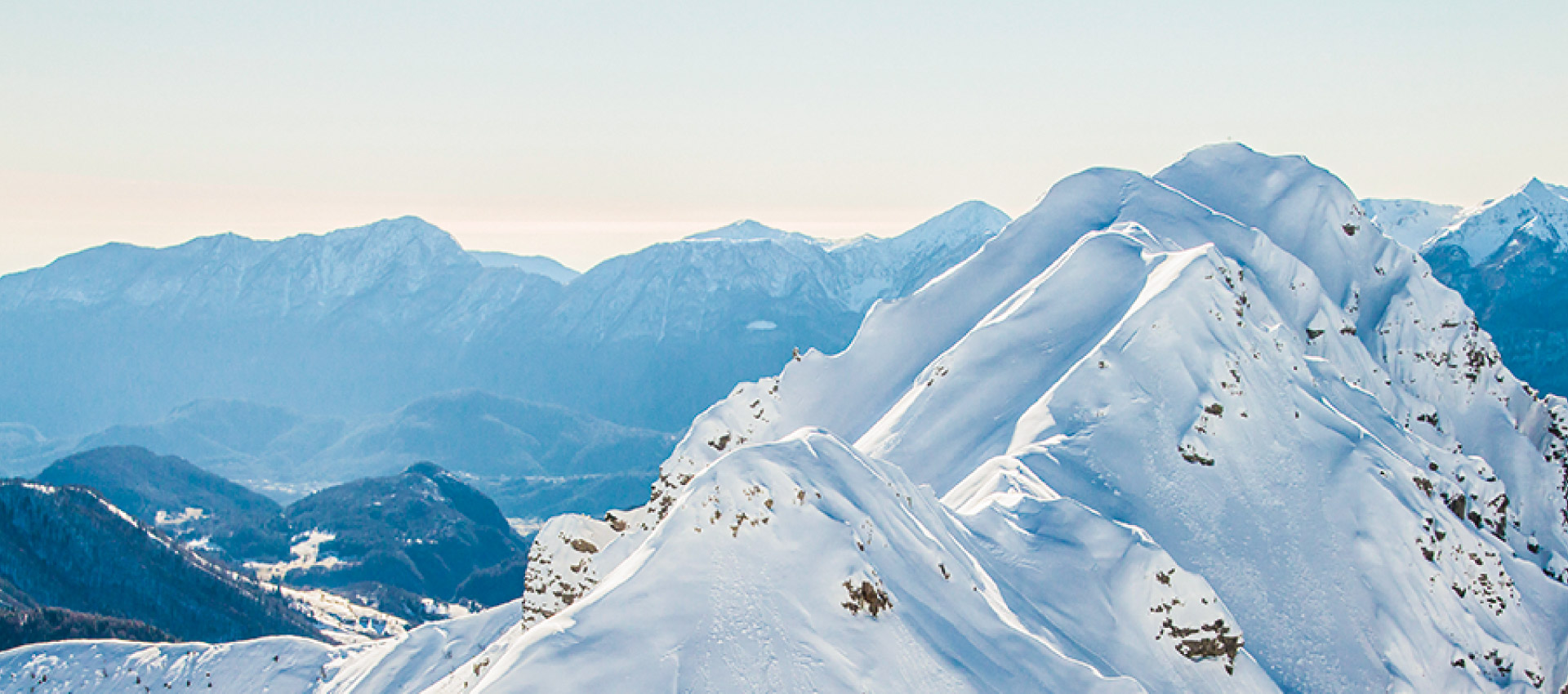 Perfectly Balance Brightness and Color
X12000H's exclusive CinematicColor™ Technology harnesses wider color gamut and higher brightness ColorSpark HLD LEDs to produce the expansive DCI-P3 color gamut which equals the high standards of commercial digital cinema, striking a perfect balance between high brightness and cinematic color.
*ColorSpark is a trademark of Philips Lighting Holding B.V.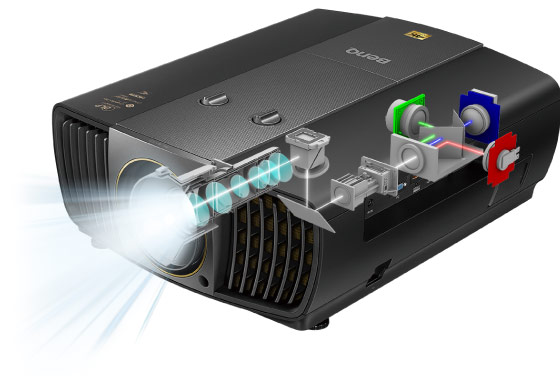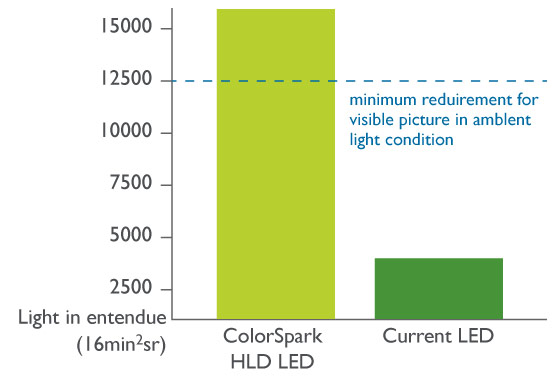 Digital Cinema Viewing Experience at Home

CinemaMaster Video+ for Majestic Scenes
CinemaMaster™ Video+ turns any room into a world-class home theater with video-enhancing technologies, ensuring that even the most critical movie enthusiasts will be satisfied.
Cinematic Wide 2.4:1 Anamorphic Format
Available at local BenQ dealers, the optional Panamorph Paladin anamorphic lens delivers the immersive 2.4:1 aspect ratio of commercial cinemas without letterboxing, delivering 2 million more pixels for increased brightness and detail to recreate full cinema experiences right at home.
*Select "Anamorphic 2.35:1" or "Anamorphic 16:9" in menu with anamorphic lens.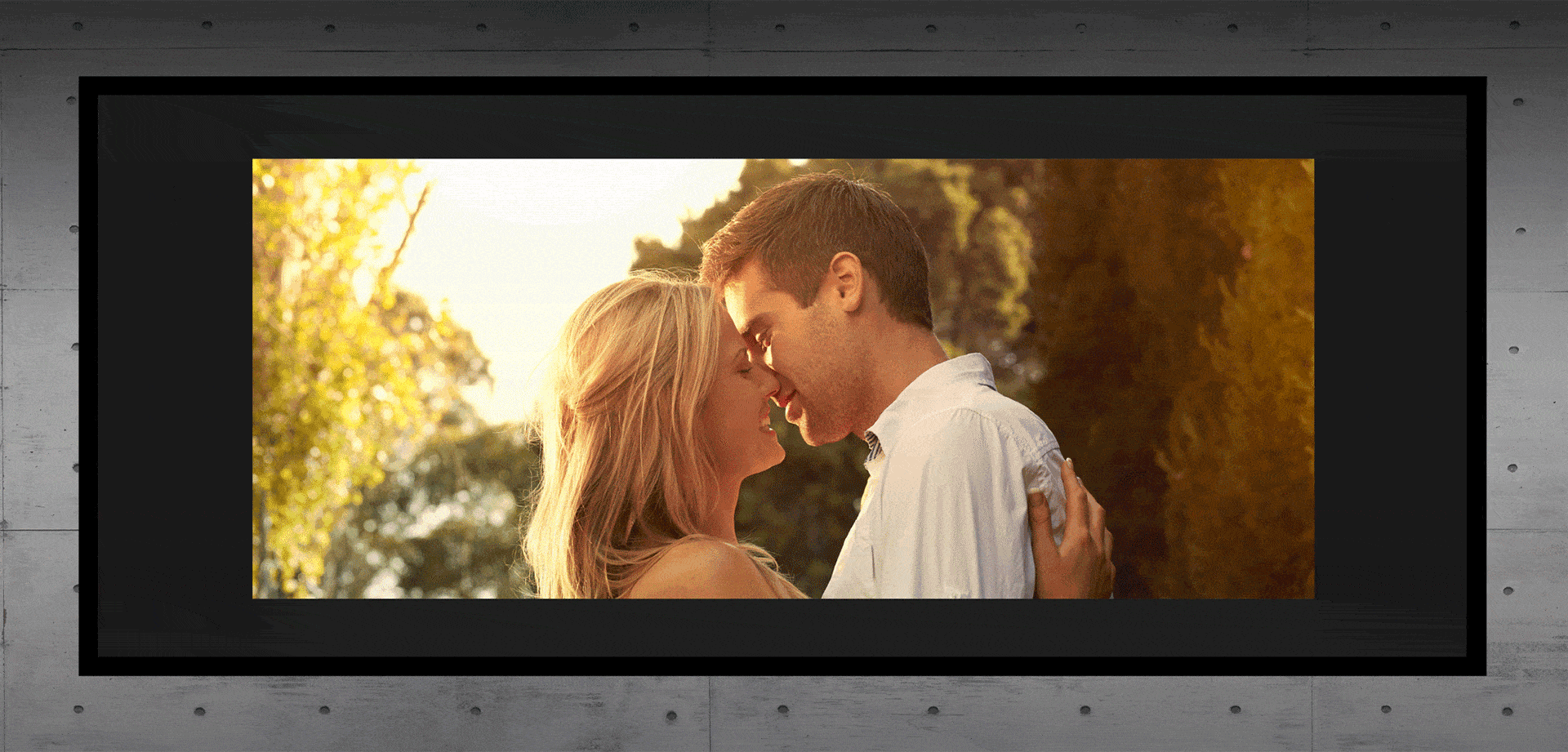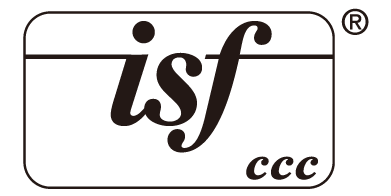 ISFccc® Certified Visual Calibration
By incorporating the Imaging Science Foundation's highly reputed ISFccc® Certified Visual Calibration, the image and color performance can be customized for any space, along with pre-set light balance modes for day and night.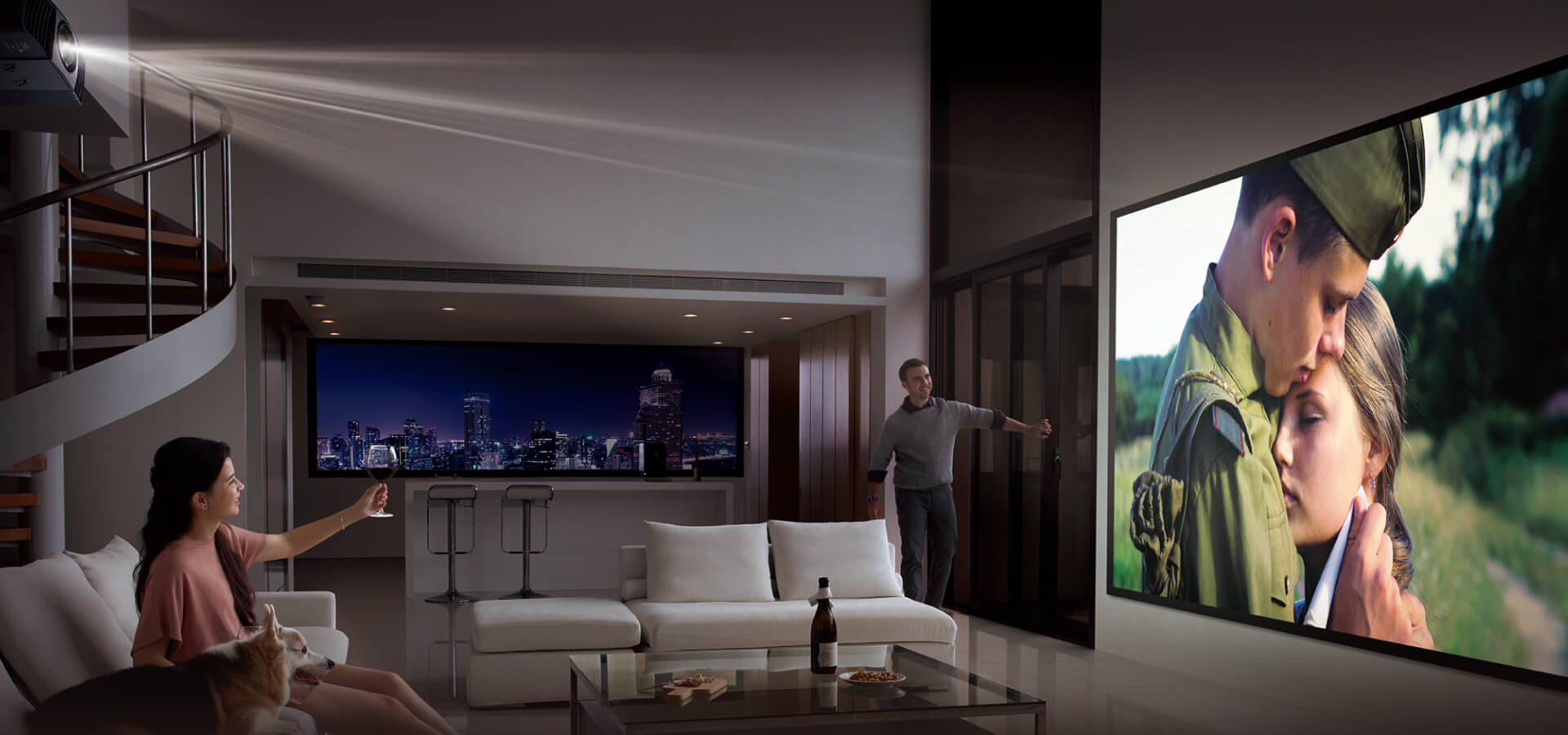 Flexible Adjustment for Screen Alignment
BenQ CinePro Series Projectors fit perfectly into home cinemas and installation sites of any size, offers powerful, yet user-friendly adjustment tools for professional installations with ease.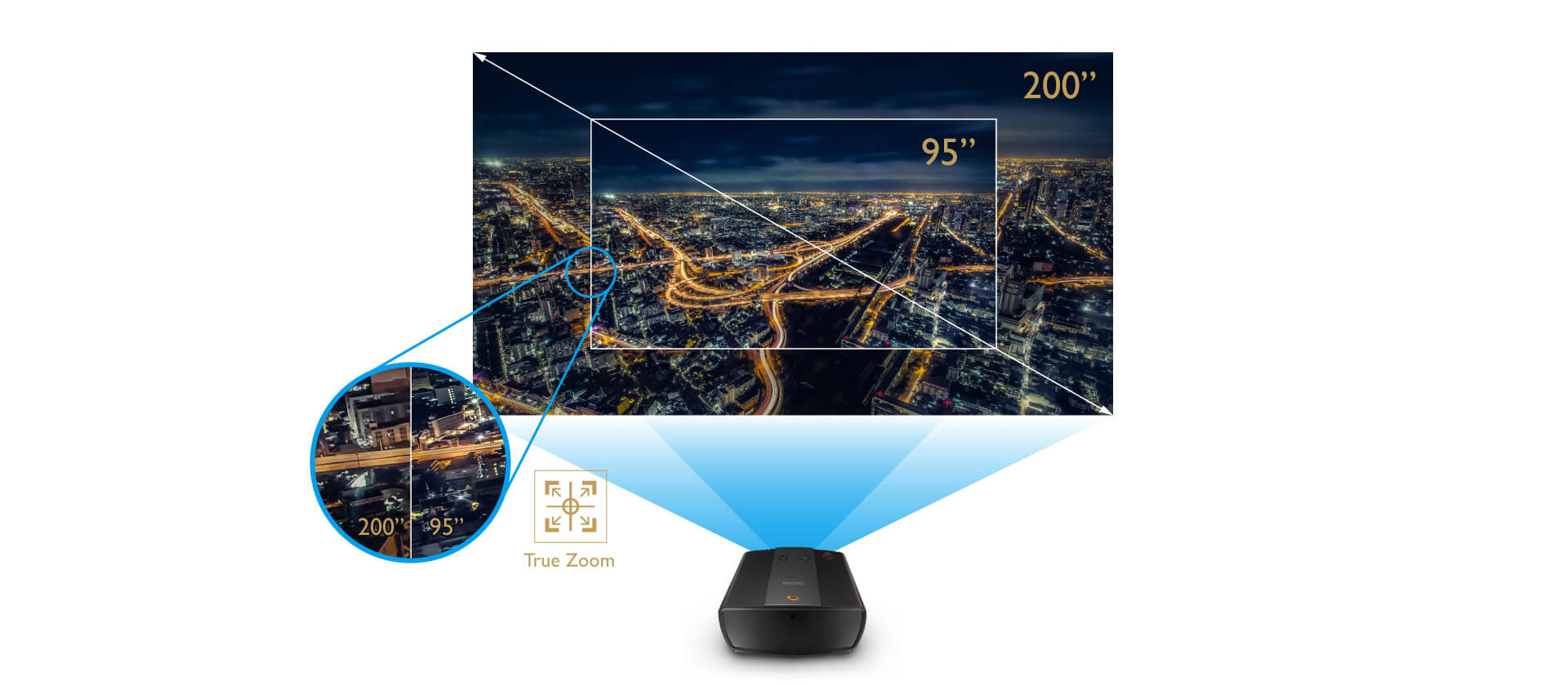 Immaculate True Zoom
With the ability to adjust focus automatically regardless of screen size variations, X12000H's True Zoom system adjusts automatically to follow focus adjustments, optimizing the zoom ratio to deliver visually perfect focus without blemish. The three focusing lens groups adjust simultaneously with the zoom lens group to negate any curved field for immaculate cinematic performance and high-precision clarity at every corner of the image.
---